November 1, 2019
Shibuya City Simultaneous Cleanup Day(Autumn regulations enlightenment campaign)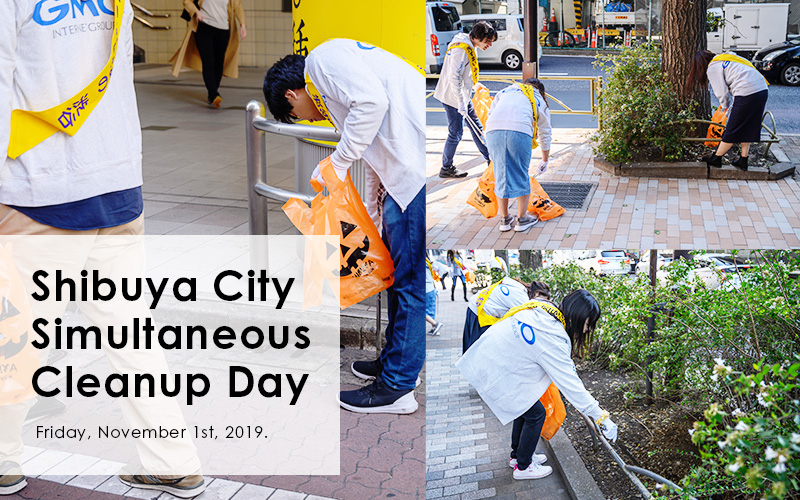 GMO Internet Group engages in social contribution activities as a part of CSR(Corporate Social Responsibility)activity. We participated in "Shibuya City Simultaneous Cleanup Day(Autumn regulations enlightenment campaign)" which is a community cleanup event conducted by residents in Shibuya City and companies/organizations based in Shibuya City on November 1, 2019.
Activities
It was our second time participation in this cleanup event. Approximately 450 participants from 60 companies and organizations including 18 partners(employees) from GMO Internet Group voluntarily participated and cleaned up Shibuya on the day after Halloween.
We will continue to take part in these activities for further community contribution.
<Activities>
Host :Shibuya City Environmental policy section Build a Clean Community Subsection
Place :Around Shibuya Station near the Hachiko Square
Company/Organization :60 companies/organizations
Number of Participants :About 450 people