Learning Support
We encourage our partners to actively be learning through our book and free space "GMO Library".
Book & Free Spac "GMO Library"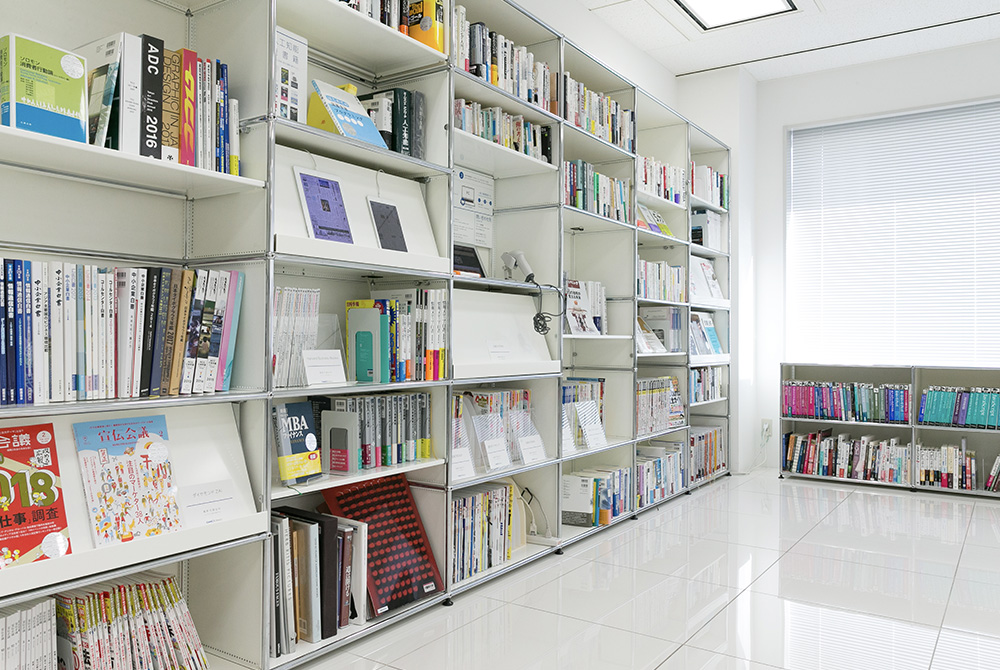 A large array of books and a space to learn
At the "GMO Library", we have a large range of books including tech related publications, magazines, white paper reports, annual reports, and art catalogues that are free to read. After hours, the room is open for partners to use as a study space.
Check out books with your staff ID

All partners can check out items for up to two weeks with their staff ID. They can also request the addition of new books.

A space to focus on your studies

From 7pm to 10am, the area is open as a free space to all partners. Partitions are also available, making for an optimal environment to study in.
Human capital management
Related contents