November 13, 2019
Welcoming Students from Miyakojima Island to GMO Internet Group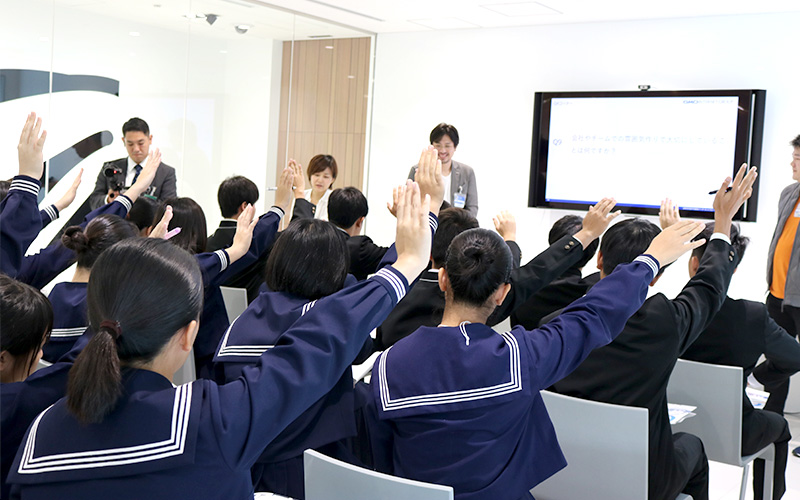 GMO Internet Group provides junior high school students and high school students with opportunities to visit our office for the future human resources development.
On November 13th 2019, we welcomed 24 high school students from Miyakojima Island, Okinawa Prefecture as a part of program "Visit companies that are not found in the region" hosted by Miyakojima Regional Job Creation Council. GMO Internet Group, Inc. supports for the program as we had last year.
Contents of company visit
We explained to students about what kind of roles we play in society and how we contribute to people's lives through introducing our businesses and services. We also had Q&A session by engineers so that students would be able to consider about the meaning of "work". In addition, we toured the students around partners(employees) benefit facility and office floor where engineers and creators usually work to imagine themselves working and think about future career.
<Program Contents>
1.Introduction of GMO Internet Group
2.Answering questions we received from students beforehand
3.Q&A with engineers
4.Q&A
5.Office tour
GMO Internet Group continues to welcome junior high school students and high school students to provide them opportunities to learn the meaning of working and think about their future.