August 7, 2019
Programming Summer Camp 2019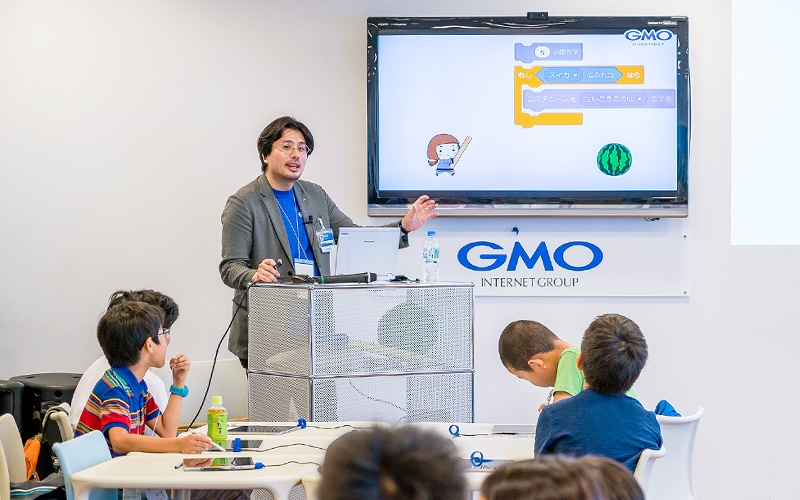 The GMO Internet Group aims to enhance programming education at elementary and junior high schools in Shibuya, which is promoted in cooperation with Shibuya-based Tokyu Corporation, IT companies (CyberAgent, DeNA, and mixi), and the Shibuya City Board of Education. We are participating in the Kids VALLEY Future Learning Project to create a foundation in Shibuya to raise the talent needed in the next generation.
As part of this initiative, we have held an event Programming Summer Camp 2019 during the summer vacation as programming education will be compulsory at elementary schools in 2020.
About the Programming Summer Camp 2019
In Programming Summer Camp 2019, we provided 30 elementary school children and their parents who applied in advance the opportunity to learn the basics of programming through office visits.
Date

August 7, 2019

Target

Children of elementary schools (4th to 6th graders) who live or study in Shibuya

Number of participants

30 people

Venue

GMO Internet Group Headquarter (Cerulean Tower)

Details

Office visits
Programming: Split the watermelon!
The GMO Internet Group will contribute to nurturing the next generation of IT industry leaders by participating in the Kids VALLEY Future Learning Project.