Corporate History
Revenue trends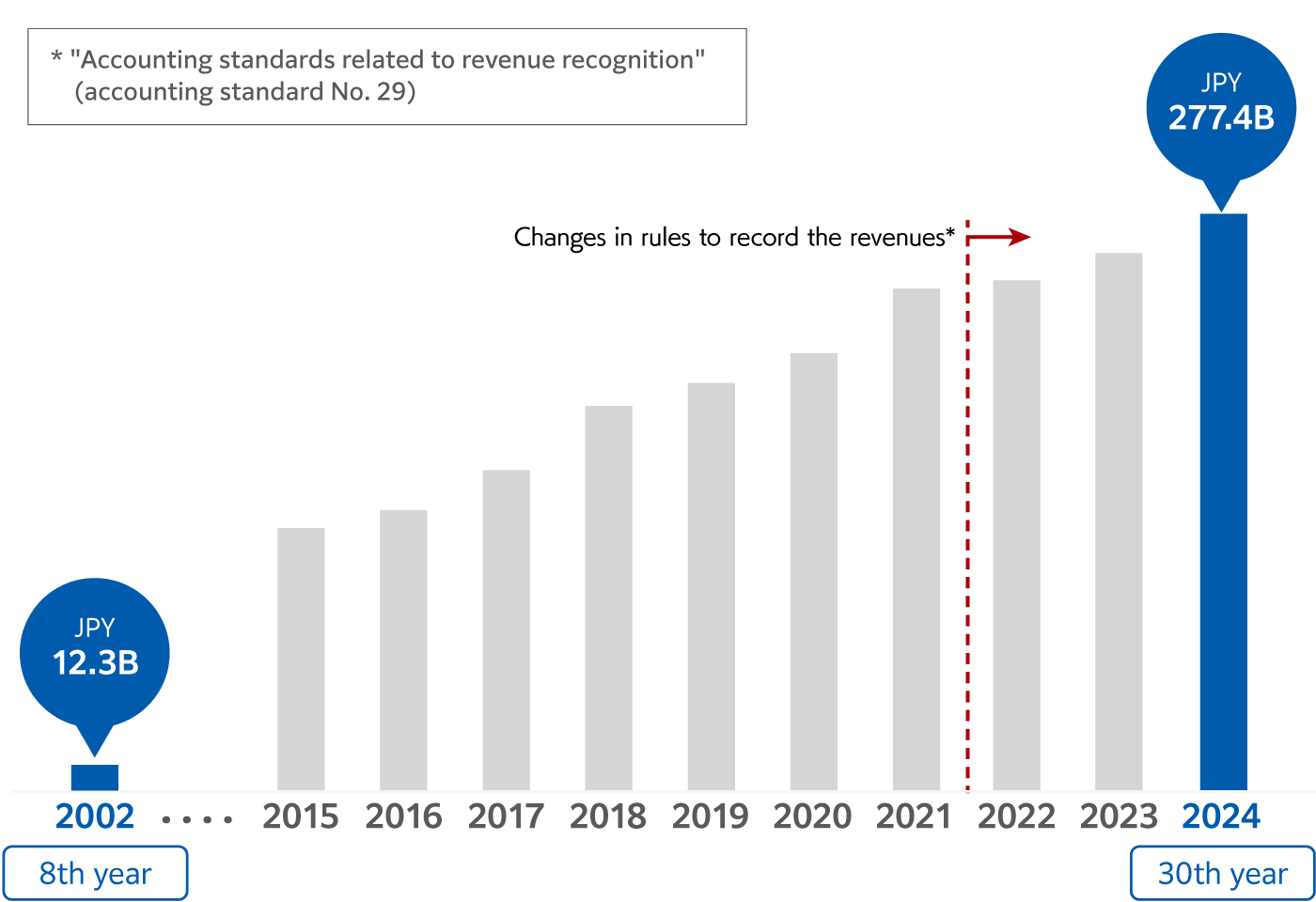 1999
Sep, 1999

Established

Magclick (currently, GMO AD Partners, Inc.) is established.

Sep, 1999

Launched domain business

Launch of Onamae.com byGMO domain registration services.

Aug, 1999

Publicly traded

Three years and eight months after being established we become the first independent net venture and the first Internet service provider to list on the stock exchange in Japan.

Apr, 1999

Awarded

Selected by ICANN to become the sole commercial domain registrar in Japan and the Asian region.
1995
Dec, 1995

Launched provider business

interQ ORIGINAL launch. The world's first Internet access service that doesn't require a contract.

Nov, 1995

Changing company name

The Internet is rapidly expanding and the company changes its name to interQ, shifting its focus to the provision of Internet and service infrastructure.
1991
May, 1991

Established

Multi-media company, Voice Media is established.