How to enter SHIBUYA FUKURAS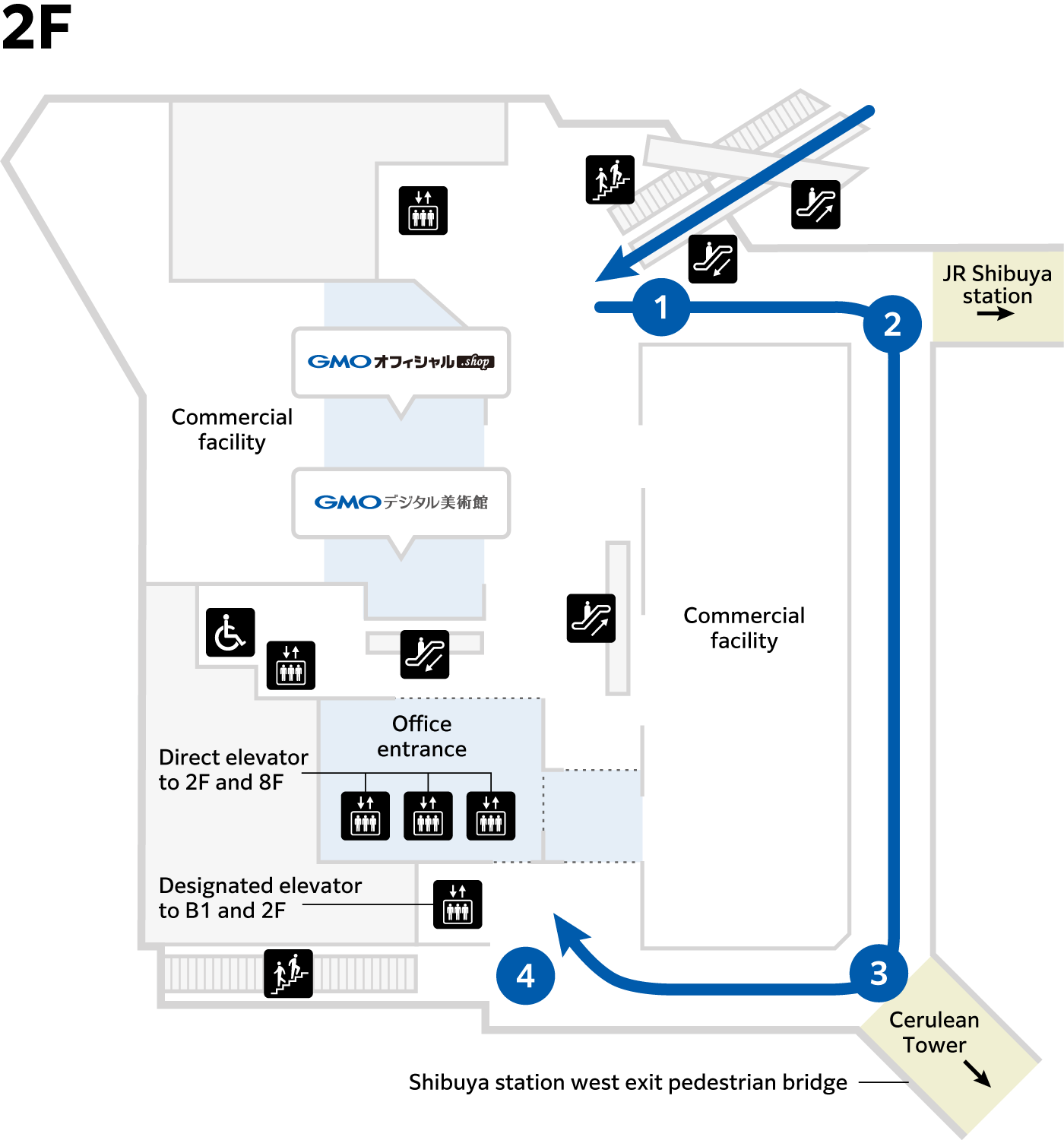 1

Please go up to the 2nd floor using escalator on north side.

2

Please walk through deck on the 2nd floor to south side.

3

Please go straight to the left of Shibuya station west exit pedestrian bridge.

4

Please wait for your arrival of contact person in front of entrance on south side.

*Only if you come to an event or have an appointment beforehand, the contact person brings you guest card. Please ask contact person for more details.