How to enter SHIBUYA FUKURAS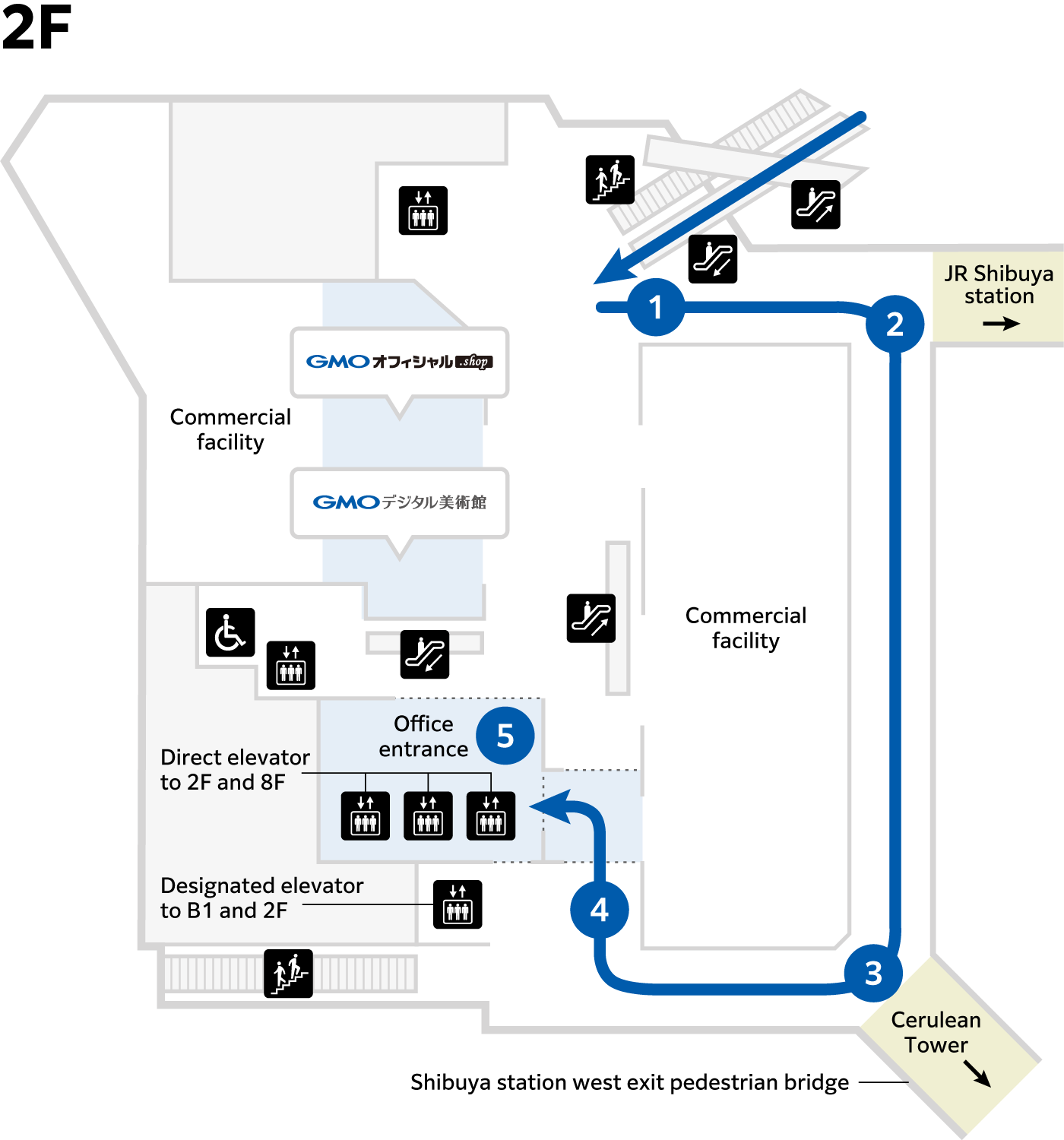 1

Please go up to the 2nd floor using escalator on north side.

2

Please walk through deck on the 2nd floor to south side.

3

Please go straight to the left of Shibuya station west exit pedestrian bridge.

4

Please enter our entrance of building on south side.

5

Please go up to the 8th floor using elevator from office entrance.
How to enter SHIBUYA FUKURAS - 8th floor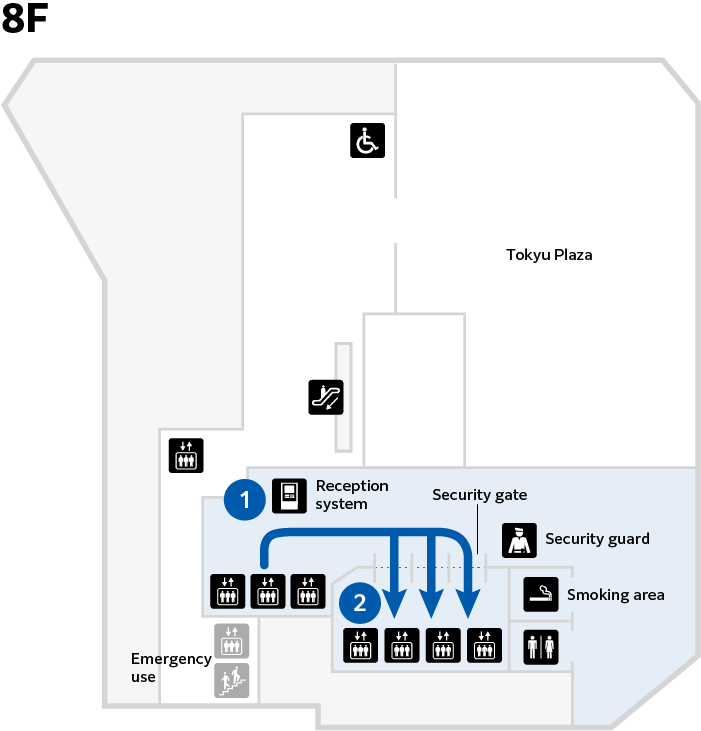 1

Please issue guest card using reception system after arriving on the 8th floor.

Reception system and way to issue guest card

1

Please touch "Please touch this button" showing on reception system.

2

Please input "Reception number (customer number)."
*Contact person informs you "Reception number (Customer number)" beforehand. Please be careful not to forget the reception number (customer number) when you visit our office.

3

Contact person information will show on display. After checking display, please touch "Issuing card" button on your right.
The guest card will issue one by one as you indicated. Please put it into the guest card holder that is on the next to reception system and bring it with you.

2

Please take one guest card for each person and touch it on your security gate.
Elevator going up to the 15th floor will arrive after that.

How to use elevator

1

Please touch guest card on sensor of security gate.

2

Panels on gate exit side shows you elevator number. "C" is indicated in this picture. Please wait in front of indicated number elevator.

3

Please go up to reception on the 15th floor after an elevator of indicated number arriving.
How to enter SHIBUYA FUKURAS -15th floor
Please make sure security item using a tablet (G-FACE device) at reception after arriving on the 15th floor.

After your reception is completed, sticker with face photo will be printed. Please put the sticker on your chest and come to lounge area that is right side towards reception and wait for contact person.

*Receptionists can tell you how to issue sticker, paste it on customer and so on.
How to return the guest card
Please go forward through security gate at left end with your back to elevator when you leave our office.

There is a return corner for guest card on security gate.
Please insert your card in here.

Please return your card holder to this box.