Group Introduction Manga
Our company through Manga - GMO Internet Group
To help everyone become more familiar with the GMO Internet Group's services, we decided to create the "Our company through Manga - GMO Internet Group" comic.
Editorial Supervision was overseen by Mr. Kenshi Hirokane, who is famous for authoring the "Shima Kosaku" manga series, and production was done by Hirokane Production Ltd..
Through this manga, we hope that everyone can understand a bit more about the GMO Internet Group.
Read the Manga
GMO ATHLETES through Manga
"GMO Athletes through Manga" is the second comic installation in the GMO Internet Group introduction series overseen by Mr. Kenshi Hirokane.
This comic explains why the GMO Internet Group supports sporting activities, why we formed a corporate long distance running team, and shares the previously unknown story about how GMO Athletes came to be.
Read the Manga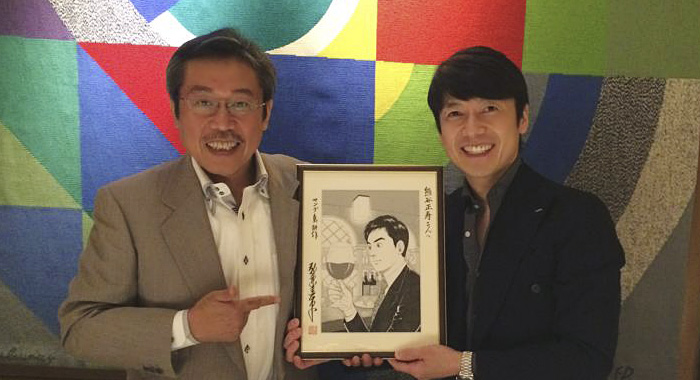 ▲Mr. Kenshii Hirokane and GMO Internet group CEO Masatoshi Kumagai