January 17, 2019
GMO AD Marketing Joins the IAB Technology Laboratory
Tokyo, Japan – January 17, 2019 – GMO AD Marketing (https://www.gmo-am.jp/ ), an ad technology and media sales businesses, joins a non-profit consortium The IAB Technology (Headquarters: New York, NY USA, General Manager: Dennis Buchheim, hereinafter referred to as IAB Tech Lab) as a General Member.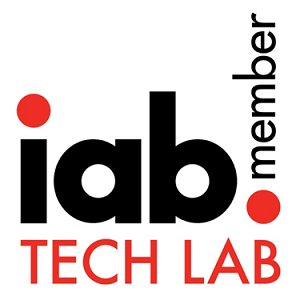 Background of joining IAB Tech Lab
Recently, in the digital marketing industry, the effectiveness and efficiencies of the methods are increasingly rising as is evidenced by an increase in diversity of the methods through the rapid technological innovations. But at the same time, we have been encountering problems, such as the complex indicators and the ad frauds.

Under such circumstances, as a non-profit consortium that is promoting the establishment of a global standard technology in the digital marketing sector and the spread of the technology, the IAB Tech Lab holds discussions so as to provide the solutions to common issues afflicting the companies - from digital publishers, ad tech companies, marketers, advertisers, to ad agencies - involved in the digital marketing industry in each countries, for the efficient and sustainable digital media ecosystem*1 growth that will benefit the consumers.

GMO AD Marketing will participate in the activities of the consortium's working groups, and the development of the specs of the new technology and the programs as it has become a member of IAB Tech Lab. This enables the company to learn about the latest technology and cases in overseas and the global standard technology, and gain more insight via discussions and examinations with global companies. Based on the knowledge gained through IAB Tech Lab, GMO AD Marketing will offer high value-added services and solutions to the domestic market through the in-house development of the advertisement services and the digital marketing support.

"We welcome GMO and look forward to having them contribute their perspectives on the Japanese market, to inform IAB Tech Lab's standards and technology work and support broader adoption in Japan and the APAC region," said Dennis Buchheim, Senior Vice President & General Manager, IAB Tech Lab.

Based on the knowledge gained by becoming a member of IAB Tech Lab, GMO AD Marketing will continue to contribute to the development of the domestic adtech.
*1 Digital media ecosystem is comprised of media developer, seller, user, and regulator, and created through their interactions.

The IAB Technology Laboratory (Tech Lab) is a non-profit consortium that develops and provides technical standards, software, and services to drive the growth of an effective and sustainable global digital media ecosystem that benefits consumers. Comprised of digital publishers, ad technology firms, agencies, marketers, and other member companies, IAB Tech Lab focuses on improving the digital advertising supply chain, measurement, and consumer experiences, while promoting responsible use of data. Its work includes the OpenRTB*2 real-time bidding protocol, ads.txt anti-fraud specification, Open Measurement SDK for viewability*3 and verification*4, VAST video specification, and DigiTrust identity service. Board members include AppNexus, ExtremeReach, Google, GroupM, Hearst Digital Media, Index Exchange, Integral Ad Science, LinkedIn, MediaMath, Microsoft, Oath, Oracle's Moat, Pandora, PubMatic, Quantcast, Rakuten Marketing, Telaria, The Trade Desk, and Yahoo! Japan. Established in 2014, the IAB Tech Lab is headquartered in New York City with staff in San Francisco, Seattle, and London. Learn more at https://www.iabtechlab.com .

*2 RTB is an abbreviation of Real-Time Bidding, which enables bidding in real-time on available ad inventory and can quickly realize advertisement transactions. Open RTB is the rules of RTB.
*3 Viewability is the proportion of all advertisements that is appropriately distributed for users to visually recognize them.
*4 Verifying whether advertisements are appropriately displayed.

About GMO AD Marketing
GMO AD Marketing is a group company of GMO AD Partners, with ad technology and media sales businesses as the core-businesses. It provides the ad technology products such as ad network, SSP, and recommendation widget specializing in in-feed advertising, and supports the development and retail of the planned advertising (tie-up advertising) products with advertising medium owners, with an aim to maximize the revenues for advertisers and advertising medium owners with technologies and creatives.
GMO Internet Group
GMO Internet Group is an Internet services industry leader, developing and operating Japan's most widely used domain, hosting & cloud, ecommerce, security, and payment solutions. The Group also includes the world's largest online FX trading platform, as well as online advertising, Internet media, and cryptocurrency related services. GMO Internet, Inc. (TSE: 9449) is headquartered in Tokyo, Japan. For more information, please visit https://www.gmo.jp/en/
Press Inquiries

GMO Internet Group
Group Public / Investor Relations
TEL: +81-3-5456-2695
Email: pr@gmo.jp